When one thinks of sportswear, apparel and footwear often come to mind first. In fact, these are so popular and in demand today that their market is estimated to be worth nearly $200 billion globally. That said, the right protective gear is also a crucial part of sportswear. This includes performance eyewear, like specialty sunglasses. Verywell Health emphasizes the importance of wearing the right sunglasses, especially when engaging in sports, as they can reduce the risk of eye strain from glare and protect the eyes from debris while outdoors. Additionally, some sports sunglasses come with specific technology that aids in visual acuity, which can enhance your own athletic performance.
One of the notable brands among sports sunglasses today is Oakley, which has been worn by the likes of Shohei Otani, David Duval, and Janko Tipsarević. Oakley sunglasses are recognized for having a wide range of lightweight and non-slip frames to pair with their latest lens technology, which can be used for a variety of athletic pursuits. This includes its unique Unobtainium® rubbers, O-matter frames, and Prizm lenses, to name a few. The brand also highlights its use of high-quality materials to provide impact protection, anti-smudge treatment, and UV safety for its lenses that can be paired with their variety of stylish silhouettes.
Since there are loads of promising options to choose from, it can get overwhelming to pick the right kind of Oakley sunglasses for your athletic lifestyle. To help you choose, here are some of the best-featured styles that might be right for you:
Oakley Half Jacket® 2.0 XL
The Half Jacket 2.0 XL frames have a semi-rimless frame design, which allows for more comfort when looking downwards. This particular frame is popular among golfers, as it has no lower rim to get in the way while looking at the ball before tee-off. In addition to the semi-rim design, the Half Jacket also features a wrap style that provides the needed fit and coverage to stay protected from the sun while enhancing vision. If you're playing under ever-changing climates, these frames also have interchangeable lenses, so you can swap them out as needed.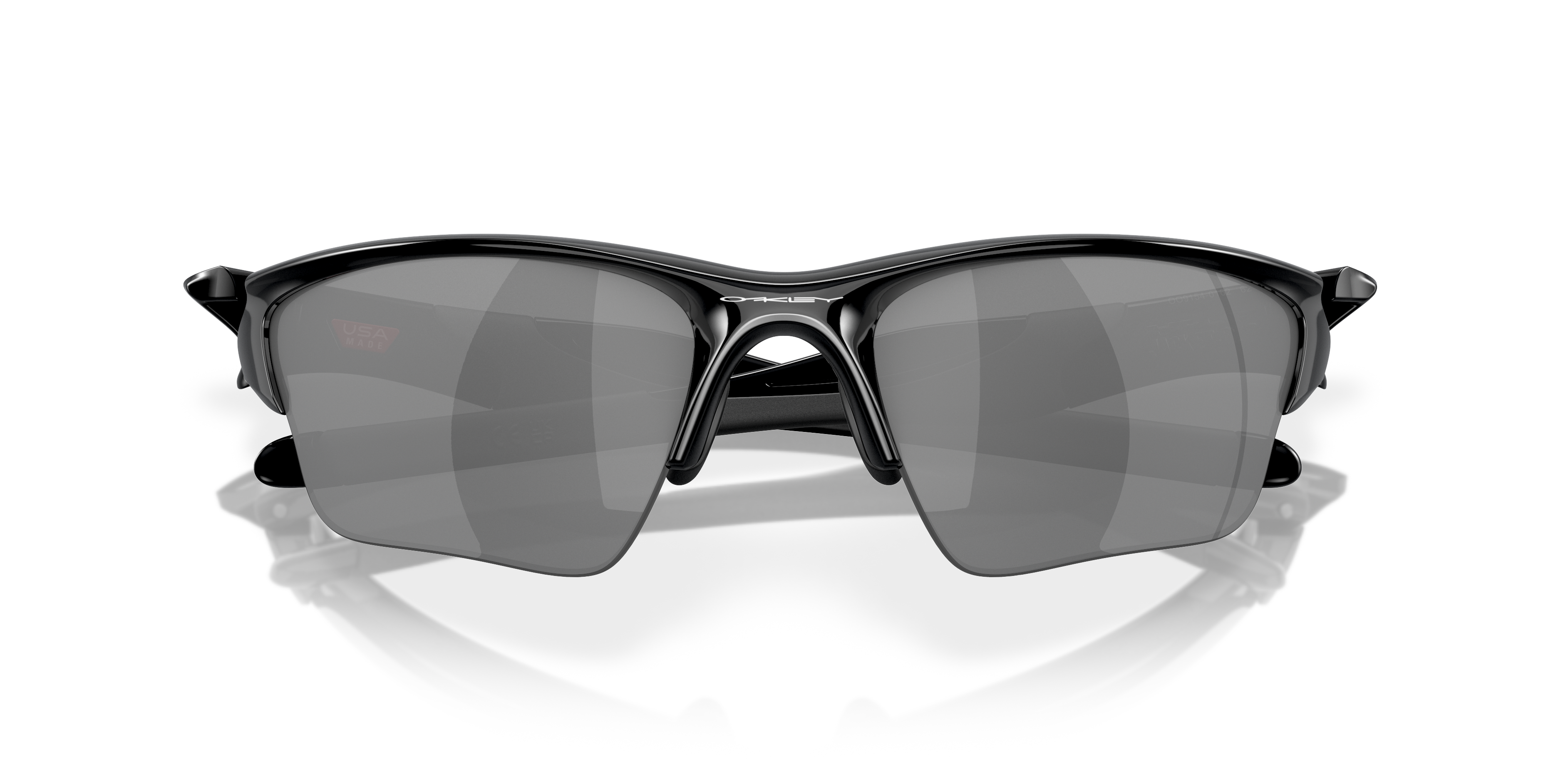 Oakley Radar® EV Path
The Radar line from Oakley also offers a semi-rimless frame design. However, it also features a taller lens, which allows for a wider range of view in the upper peripheral region. The frames also have Unobtainium® earsocks and nose pads for increased comfort and performance without the risk of slipping, making it a perfect choice for an active lifestyle. In addition to all these features, the Radar offers better ventilation with the small holes placed across the frame. This makes it a good choice for sports like beach volleyball, which tends to get hot and humid throughout game time.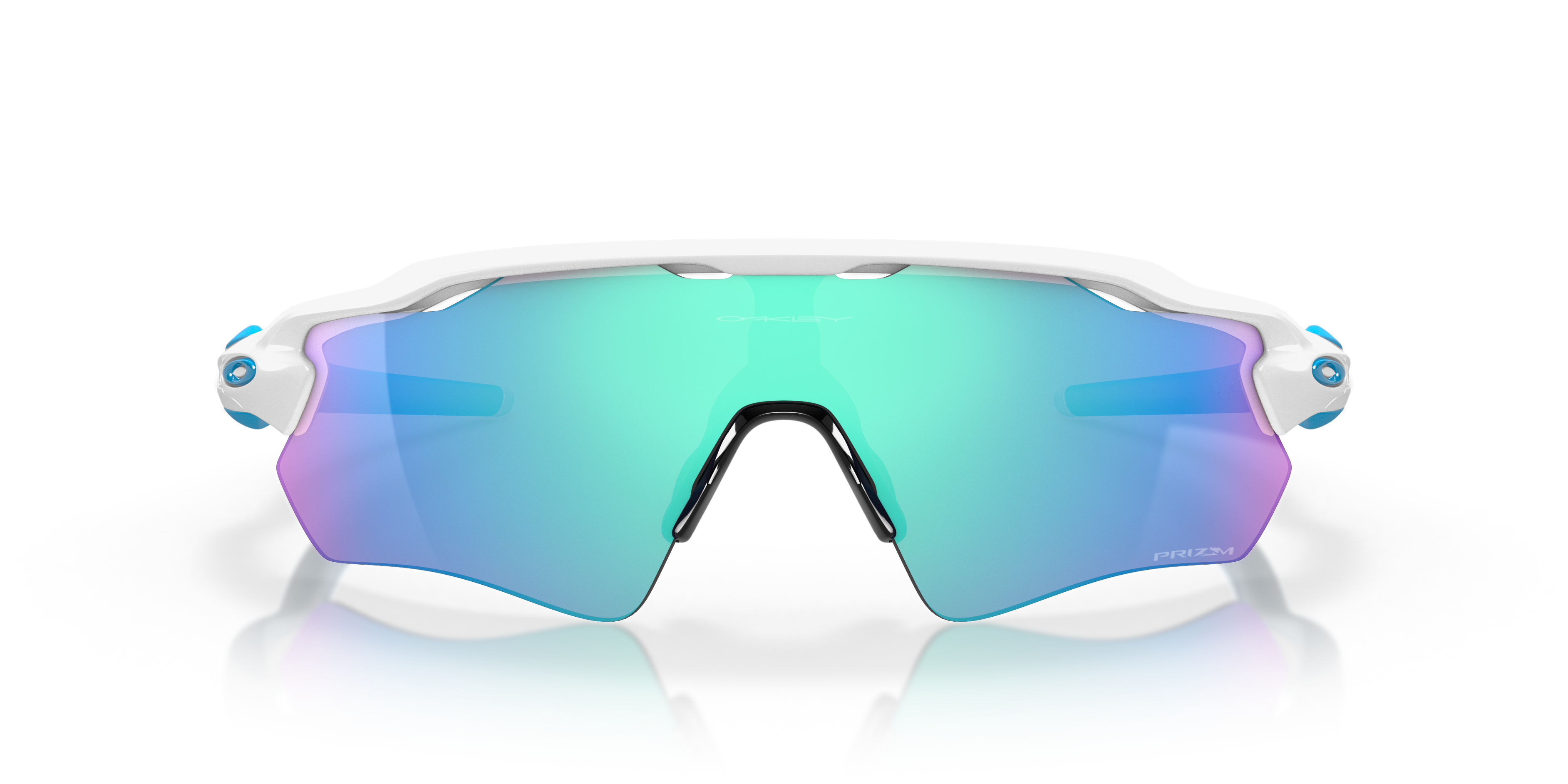 Oakley Flak® 2.0 XL
Another semi-rimless frame design, the Flak 2.0 offers a more standard-size frame. However, this design still comes with enhanced lens coverage, and every millimeter of the peripheral view is optimized with Oakley's High Definition Optics™ (HDO). These lenses optimize safety and performance for athletes by offering more accurate vision and glare protection. This makes it a great choice for sports like tennis or pickleball, which require you to have sharp vision in order to keep track of the ball.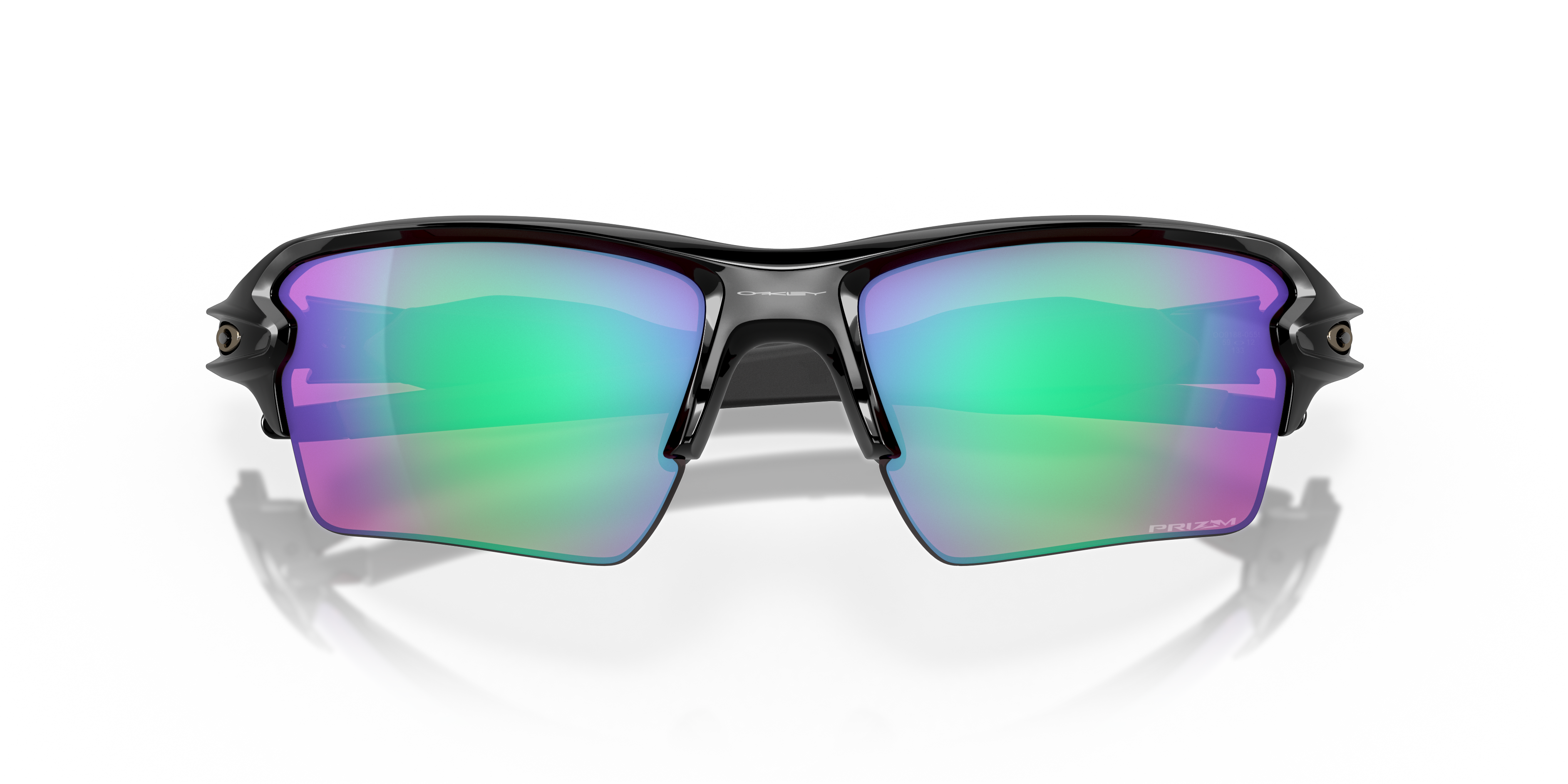 Oakley Jawbreaker™
The Jawbreaker sunglasses were innovated by Oakley with cycling in mind, offering an extended field of view in the upper peripheral region. These frames also have crystal-clear optics with Switchlock™ interchangeable lens technology, which can be modified to suit any sport. In addition to interchangeable lenses, the nosepiece and earpieces are also adjustable to maximize comfort during wear. The Jawbreaker is part of the brand's cycling-focused releases, which also include Oakley helmets that have
been innovated to merge comfort and functionality with safety. Using twICEme® Medical ID NFC chips in their helmets for tracking, these helmets can store medical information and emergency contacts.
Oakley Hydra
The Hydra takes inspiration from Oakley's surfing roots via its silhouette that is reminiscent of the original Razers used in surfing culture. In this more recent iteration, the semi-rimless Hydra's frame and lens technology uses materials like BiO-Matter, which is a plant-based frame made of 56% bio-based carbon content. This is perfectly in line with the sustainability initiative at the root of many water sports. On top of this, the Hydra frames are a popular choice that has a wraparound fit that provides comfort and absolute stability.